Brother Pearls and Sequins Foot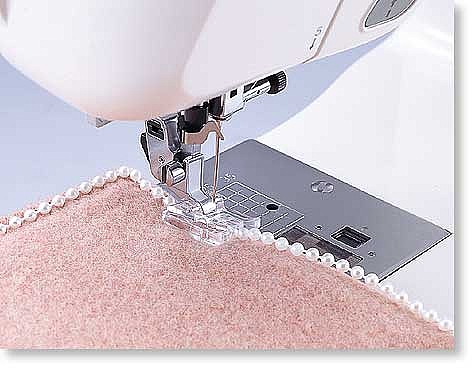 Our Price:
$22.00
(inc GST)
code: xc1966002 weight: 0.1Kg
Product Overview
The Pearls & Sequins foot is great for embellishing with threaded beads, sequins, or rounded cords up to 4 mm in size. Simply place your embellishment choice under the foot and into the guide tunnels and stitch down to your base fabric. Great for adding a little glitz with sequins or pearls as well as couching larger cords.